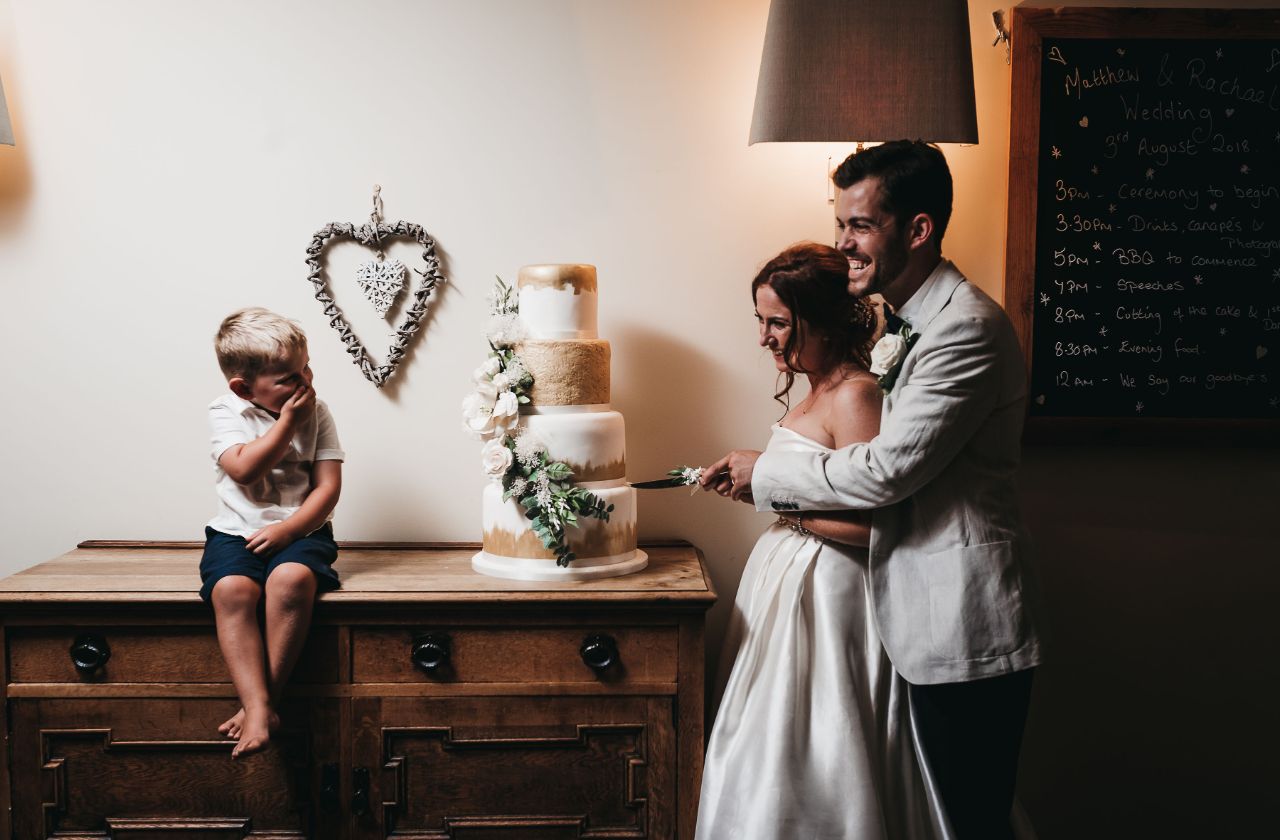 Matt and Rachael celebrated their recent marriage with a blessing at The Compasses on an extra warm sunny day in August. Soon to be harvested fields swaying with golden ears of corn set a stunning back drop for a relaxed day with an emphasis on family and children.
Canapés followed the ceremony while the bride and groom filled their photo albums. With one set of guests for the whole day, a BBQ outside continued the family theme with a versatile blend of fish and meat dishes to suit all tastes.
As well as an overflowing sweet cart provided by the wonderful Dana at Sweet Wishes Hire, plenty of 'carbs' were on tap during the evening with copious amounts of freshly made pizza handed around to keep the guests fuelled for the disco provided by the superlative Aurora Pearl.
Along with some stunning sunset shots, this wedding provided one of our all time favourite photos which we imaginatively refer to as 'Cutting the cake with a cheeky chap!'.
A joy to be involved with – a beautiful day with beautiful people and a beautiful atmosphere!