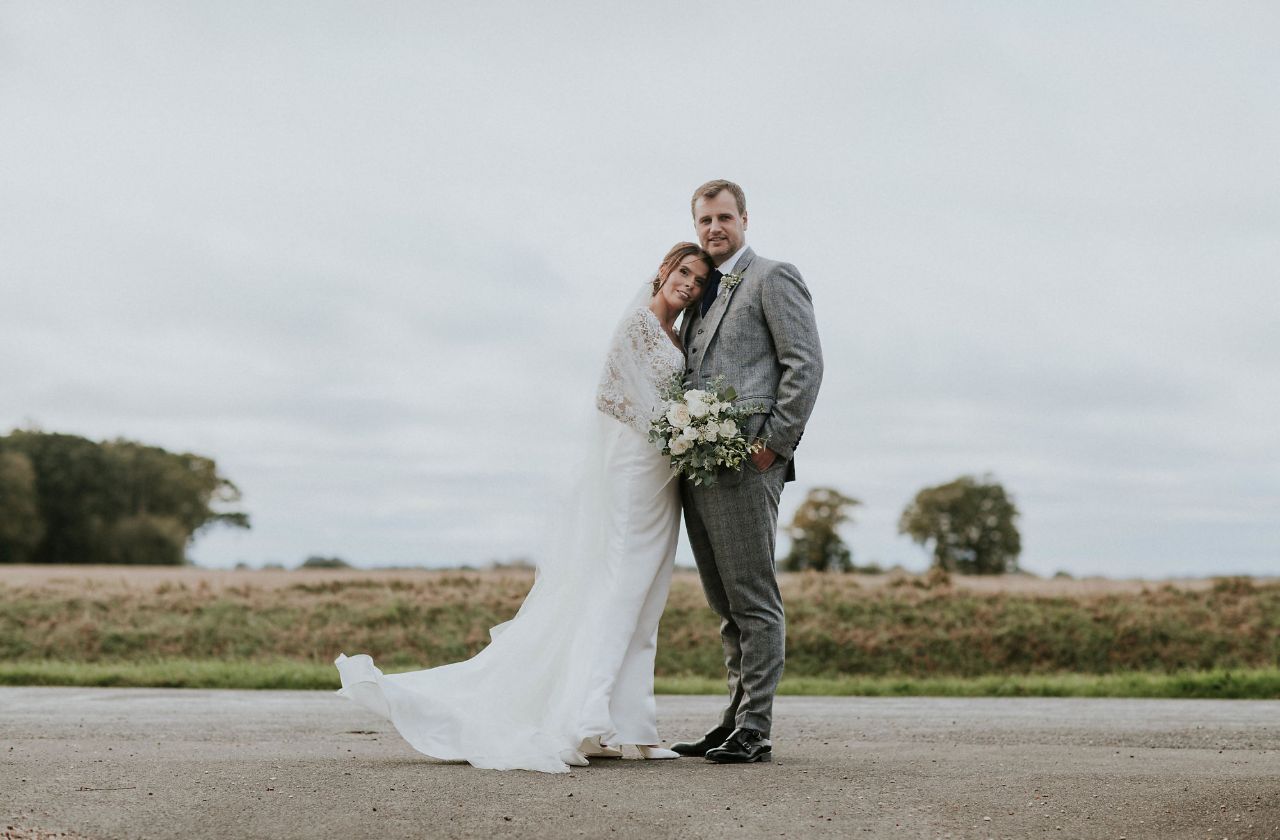 Our first encounter with Natalie was as a timid 16 year old school girl applying for her a job as a waitress. A decade on we could not be more flattered to welcome her and Andy back to celebrate their wedding day.
Natalie, affectionately known as NitNat, started the day with her four bridesmaids in the bridal suite along with one of our bridal suite packages and a glass or two of fizz to keep the nerves at bay. Make up by the lovely Emma Smeaton (yes – another one of our previous crew!) .
Having worked with NitNat's own florist the previous day dressing The Compasses, we always knew this was going to be a beautiful wedding. However the gasps were audible when the stunning bride emerged for an afternoon ceremony.
As October often does, the weather was kind and the temperatures warm for outside photos with beautiful backdrops. Champagne was accompanied by substantial canapés, served instead of a starter, followed by a traditional two course wedding breakfast.
A tired cheesecake and pizza in the evening kept the guests on the dance floor until it was time to wave goodbye to the happy couple.
Thank you for bringing your wedding day to The Compasses Natalie and Andy. It's a day we will never forget!
For more information on bridal suite packages, please contact Lisa